Summary: Faith in Jesus necessarily leads to a Christian lifestyle. Some things Christians say and do bring glory to God and some things do not. If we allow ourselves to be transformed by the Holy Spirit, as Jesus was transfigured, then more often what we do and say will encourage others to love, trust and obey God as much as we are trying to do.
Scripture readings: Luke 9:28–43a; 2 Corinthians 3:12–4:2; Exodus 34:29–35
Date: Sunday, 3 March 2019
The Toronto Blessing
"The Toronto Blessing" was a term coined by British newspapers to refer to the Christian revival that began in January 1994 at the Toronto Airport Vineyard church.
The Toronto Blessing became known for terms and actions that include an increased awareness of the Father's love, religious ecstasy, external observances of ecstatic worship, being slain in the Spirit, uncontrollable laughter, emotional and/or physical euphoria, crying, healing from emotional wounds, healing of damaged relationships, and electric waves of the spirit. "Holy laughter", as a result of overwhelming joy, was a hallmark manifestation, and there were also some reports of instances of participants roaring like lions or making other animal noises.
Whether we might think of such phenomena and expressions in worship, the fact is the world took notice and did not really think kindly about such behaviour. Of course, if someone wants to laugh in the middle of a worship service, who is bothered by this? If someone begins barking like a dog, it's annoying but no one is hurt by it. However, for those of us who do not enjoy such expressions of worship, we just find it embarrassing and hard to explain to non-believers.
Faith in Jesus necessarily leads to a Christian lifestyle. Some things Christians say and do bring glory to God and some things do not. If we allow ourselves to be transformed by the Holy Spirit, as Jesus was transfigured, then more often what we do and say will encourage ourselves to love, trust and obey God as much as we are trying to do. May we listen and radiate!
The Internal Debate
I know Christians like to think of the Bible as having a single message, a golden thread, that flows uninterrupted throughout its pages. In actual fact, there is much debate evident in the Bible, not just about it.
For instance, the inclusion of two histories is interesting —the history presented in 1 Samuel-2 Kings in different in many ways to that presented in 1 & 2 Chronicles; the stories of Jesus being presented by four different authors is similarly interesting and valuable for our faith.
But did you ever notice how The Gospel of Luke begins?
Many have undertaken to compile a narrative about the events that have been fulfilled among us, just as the original eyewitnesses and servants of the word handed them down to us.
It also seemed good to me, since I have carefully investigated everything from the very first, to write to you in an orderly sequence, most honourable Theophilus, so that you may know the certainty of the things about which you have been instructed. (Luke 1:1–4)
Is the author of Luke indicating his disagreement with the other writers of gospels? (i.e Mark and Matthew)
Let's not make too much of this, but it is worth noting. The Bible presents to us not just the story of God's plan and purpose, but reveals also how those encountering God wrestled together with the implications of such epiphanies. This is the way Theology works, how our knowledge of God deepens and matures.
The four readings assigned to this Sunday all relate to one another —which is the point of the lectionary— but also reveal how the internal debate within the Bible yields deeper insight than merely presenting story after story unchallenged.
Psalm 99
Exalt the Lord our God; bow in worship at his holy mountain, for the Lord our God is holy. (Psalm 99:9)
The reading from The Psalms uses the story of Moses and Aaron and Samuel to encourage everyone everywhere to worship the Lord our God, who is awesome in power and might, just and righteous in all he does.
Exodus 34:29–35
As Moses descended from Mount Sinai—with the two tablets of the testimony in his hands as he descended the mountain—he did not realise that the skin of his face shone as a result of his speaking with the Lord. (Exodus 34:29)
The OT reading describes Moses' face would glow after his encounters with God. This made the people uncomfortable, so he put a veil over his face.
Was the veil really for the sake of the people or was Moses himself uncomfortable making other people uncomfortable?
Remember, these were the same people who requested Moses act as mediator between them and God at Mt Sinai (Ex 20:18–21). At the sound and sight of the Lord on the mountain they were made afraid. Well too bad for them because that was the point!
In our reading, there is no reason for the people to fear. In the face of Moses they were provided a clear witness to the transformation brought about by the Holy Spirit through faith. That they were made uncomfortable by Moses' radiance seems a clear example of Jesus' words,
This is the judgment: The light has come into the world, and people loved darkness rather than the light because their deeds were evil.
For everyone who does evil hates the light and avoids it, so that his deeds may not be exposed. But anyone who lives by the truth comes to the light, so that his works may be shown to be accomplished by God. (John 3:19–21)
Instead of avoiding the discomfort of Moses' radiance by turning away, the people should have been inspired by Moses' encounter and transformation, and drawn closer to God themselves, to love, trust and obey him.
By covering his face, Moses did a great disservice to the people.
2 Corinthians 3:12–4:2
Since, then, we have such a hope, we act with great boldness. We are not like Moses, who used to put a veil over his face to prevent the Israelites from gazing steadily until the end of the glory of what was being set aside, (2 Corinthians 3:12–13)
In the NT reading, the apostle Paul challenged Moses' decision to veil his face, declaring Christians should live a Christian lifestyle with the boldness that comes from faith in Jesus. We are to celebrate the freedom that is ours through the Holy Spirit. To do so is a tool for our ministry of reconciliation (2 Corinthians 5:16–19), which we commit ourselves do as our response to God's mercy toward us (Rom 12:1).
Instead, we have renounced secret and shameful things, not acting deceitfully or distorting the word of God, but commending ourselves before God to everyone's conscience by an open display of the truth. (2 Corinthians 4:2)
The apostle reminds us also, however, to not abuse our freedom but to maintain a lifestyle of purity and integrity.
Luke 9:28–43a
About eight days after this conversation, he took along Peter, John, and James and went up on the mountain to pray.
As he was praying, the appearance of his face changed, and his clothes became dazzling white. (Luke 9:28–29)
In the Gospel reading, the scene is quite reminiscent of our OT reading. Instead of Moses becoming radiant from entering the presence of God, Jesus is made radiant through prayer and he is ministered to by two saints of old, Moses and Elijah.
Naturally, the disciples did not know what to make of what they were witnessing. Nevertheless, they heard the voice of God identify Jesus as his son, as the promised Messiah/Christ, and are commanded to listen to him.
And they were all astonished at the greatness of God. (Luke 9:43a)
The story continued with Jesus performing miracles of healing, in the presence of which the people were astonished at the greatness of God. Notice their attention was drawn to God by Jesus' acts!
The intention of the lectionary compilers was to draw our attention to the resonance between these passages of the Bible and learn from it. Whether they intended it or not, we also noticed the internal debate between various biblical authors and learn from that too.
This Sunday marks the end of the Season After Epiphany, during which we have revisited and reflected on a variety of significant moments where Jesus' person and power and, through him, God's plan and purpose, were especially evident or manifest. All of these moments, these epiphanies, culminate in The Transfiguration.
Listen and Radiate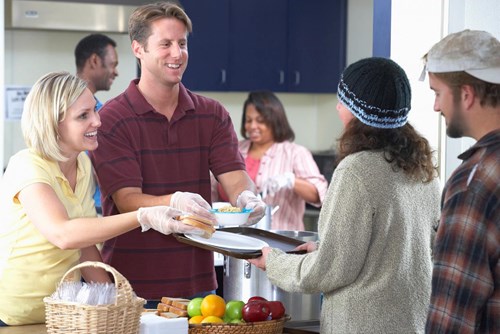 The disciples saw Jesus transformed. Then, the people saw the glory of God in the acts of Jesus. Unlike the people around Moses, neither this crowd nor the disciples shrunk back from the glory of God radiating from Jesus. They did get a bit silly with trying to erect tents and prolong the moment, but the disciples understood the significance of the moment and were not made uncomfortable.
The voice coming from the cloud advised the disciples, "Listen to him". We may sometimes feel like the disciples, who stumbled around in the encounter with Jesus on the mountain. But how we feel is not the issue! How we come out of the encounter is the issue.
Will we keep silent, telling no one what we have seen? Or will we listen to Jesus, obey his commands, and let even our lives tell our story?
In the same way, let your light shine before others, so that they may see your good works and give glory to your Father in heaven. (Matthew 5:16)
If our faith is sincere, the light of God will grow within us when we allow the Holy Spirit to transform us. If we want it and allow it, we will become radiant in our Christian lifestyle and that is a good thing.
Who will condemn you for doing good? No one; not likely (cf. 1 Peter 3:13–17). They might question your choices or even insult you for your choices but, except in the case of the more ridiculous contemporary young adult dystopian fiction, those around will not condemn you for not lying or not cheating or not committing adultery or not murdering, etc.
Especially when your lifestyle is righteous and good, before God and people, you will stand out however. Be bold in that and do not be afraid of being good and doing good.
Unfortunately, not all Christians are good.
It Is Hard to Regain the Radiance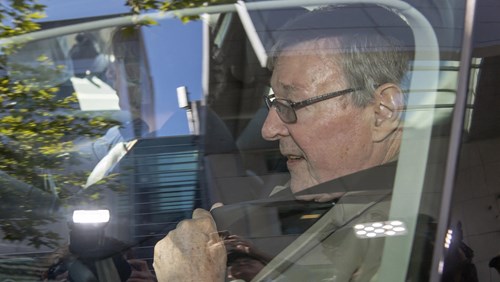 The news broke this week about the conviction of Cardinal George Pell on five offences of child sexual abuse. The verdict was unanimous. The jury took three days to deliberate after a four-week trial. The trial was in fact a re-run. At the first trial, the jury could not agree.
Now, I am neither a supporter of the Pell nor supporter of child sexual abuse. However, there is much about this trial that makes me question its fairness and its judgement. And I'm not the only one to do so. Following the public revelation of the verdict against the Cardinal, Former Prime Minister John Howard and former Premier of Victoria Jeff Kennett gave glowing reports of the Cardinal's character and ministry. Neither man endorsed the accusation
Whether Pell committed the acts or not is not the point I want to make. Rather, I want to draw attention to the witness lost.
However good was the character of George Pell or how good his actions, his legacy has been ruined. Even if he is ultimately proved innocent, the cumulative effect of the sexual abuse revelations throughout the many denominations and organisations of the Church around the world —and the Uniting Church is no exception!— Pell's capacity to glorify God, and direct sinners to his throne of grace, has been ruined.
The Holy Spirit is forgiving and will continue to transform the Cardinal, if he should desire such by faith, but the world is not so forgiving. It is hard to regain the radiance once lost.
Conclusion
Moses began to radiate the glory of God from his face when he came before God to listen to him. Jesus came before God to listen to him in prayer and was transfigured, which is another way of saying he began to radiate from every pore of his body.
The voice of God told the disciples to listen to Jesus. When we do so by faith, we just may begin to radiate. And, no, this does not mean you can gain a youthful glow without a prescription or over-the-counter facial care products!
Faith in Jesus necessarily leads to a Christian lifestyle. As we read the Bible and pray, we learn how to follow Jesus' example. Placing ourselves before God in prayer, worship, study, fasting, and other spiritual disciplines, allows the Holy Spirit to transform us into good people. What we think, say and do will conform to the commands of God increasingly, over time. We will become good people who do good things.
Let us commit ourselves, therefore, to listening to Jesus and following his commands. May our lives stand out because we follow God's commands not the sinful patterns of this world. May people be drawn closer to God because our good works show just how good is our God and creator!
Let us pray:
Holy God, present in our midst yet beyond all comprehension,
by your light, we see light;
by your healing, we are made whole;
by your mercy, we know your greatness.
Turn your gaze upon our weakness and show us the way of your love
that we may live with unveiled faces,
through Jesus Christ, who lives and reigns with you and the Holy Spirit,
one God, now and forever.
Amen.